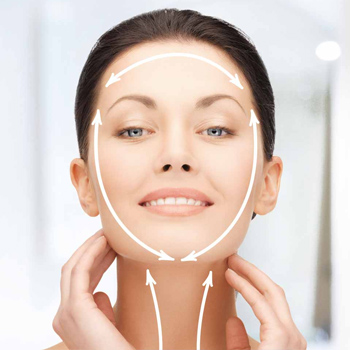 Neck lift
Having a fleshy neck, sometimes referred to as a "turkey neck," can make some individuals feel self-conscious about their appearance. This can result from a variety of conditions. Overweight is one condition that can cause the neck to appear obtuse. Other causes may be a genetic predisposition to having a significant amount of fat in the jaw. Age can also cause the skin to droop and make the jawline appear jowly. Then there are those suffering from a condition known as retrognathia, where the jaw recedes and makes it look as if the person has no chin or jawline.
About Necklift Surgery
During the neck lift or Cervicoplasty, excess fat and skin are removed from the neck and the neck muscles are either removed or altered. This results in a more defined neck and jawline appearance. This can be performed alone, or in conjunction with other procedures such as a facelift, liposuction or a chin implant in order to further enhance the appearance of the neck. One procedure alone like liposuction or a chin implant can bring about a better neck appearance. Your surgeon will help determine what technique(s) can help you enhance the appearance of your neck.
Good Candidates For Necklift Surgery
The skin on your neck is loose, fleshy or lacks definition and you are unsatisfied with this appearance
Persons with Retrognathia
You are in good emotional and physical health
You have realistic expectations
Your Necklift Consultation
During your initial consultation, you will meet with the plastic surgeon and staff. Your previous surgeries, your medical history, medications you are presently taking, and your overall physical and emotional health will be reviewed. Your skin quality will also be evaluated. Photographs may be taken for your medical record. Your surgeon will determine what you benefit from most and whether or not additional procedures will be necessary for you to achieve your desired results. Recovery time, risks and limitations associated with surgery will be also be discussed. The doctor's patient coordinator will review surgical costs and scheduling with you.